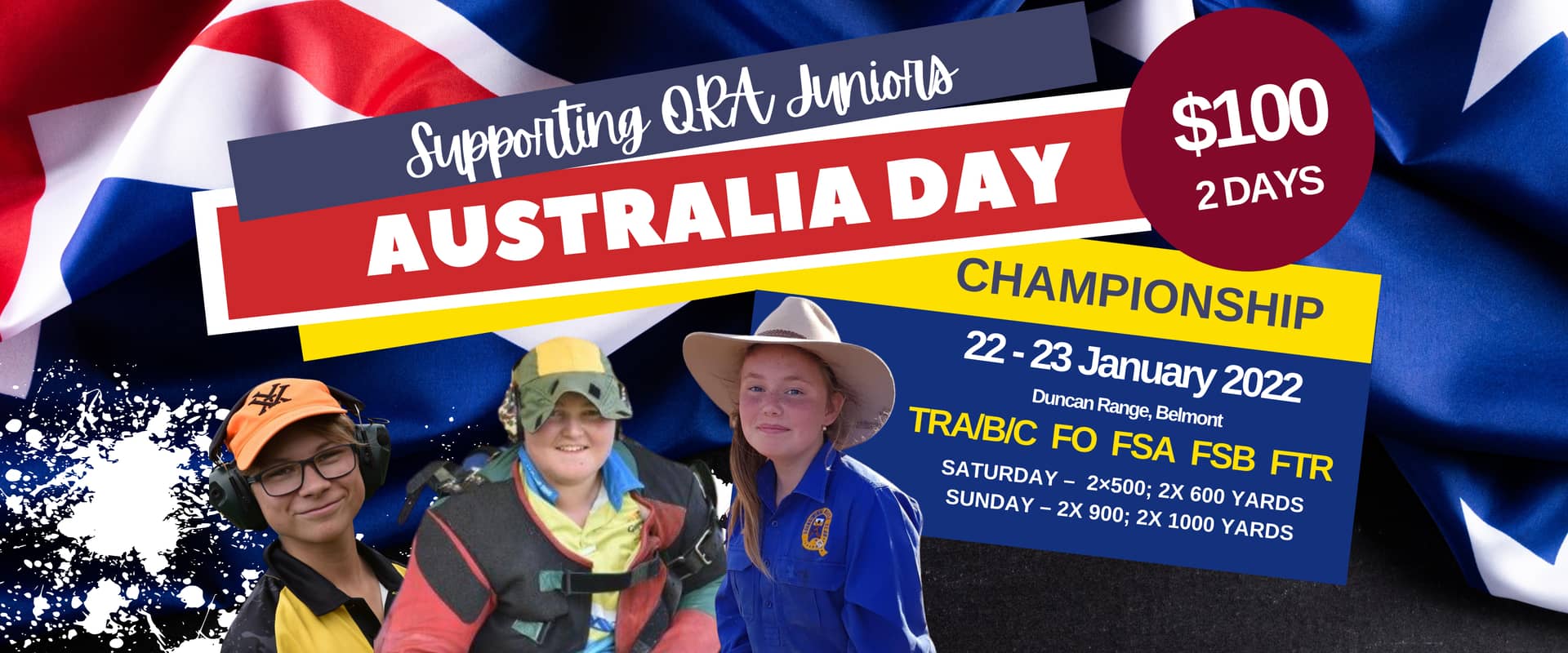 Australia Day Championship – supporting QRA Juniors
Participation in this event supports the QRA Juniors.
Ranges:
Saturday shorts – 2×500; 2x 600 yards
Sunday longs – 2x 900; 2x 1000 yards
Grades:
TR A,B,C; FO; FSA, FSB: FTR
Prizes:
Medals (1st, 2nd & 3rd) for the aggregate of each distance
Australia Day Achievement Medallion (for Grand Aggregate winner in each grade)
No cash prizes
Costs:
Saturday and Sunday – $100
One day only – $50
Direct option to donate to Junior Development Fund via the registration.
Other:
Lunch will be available from the QRA Café.
No charge for Camping at Belmont.
Thank you to Syndicate 1 and the many volunteers in their support of this event.