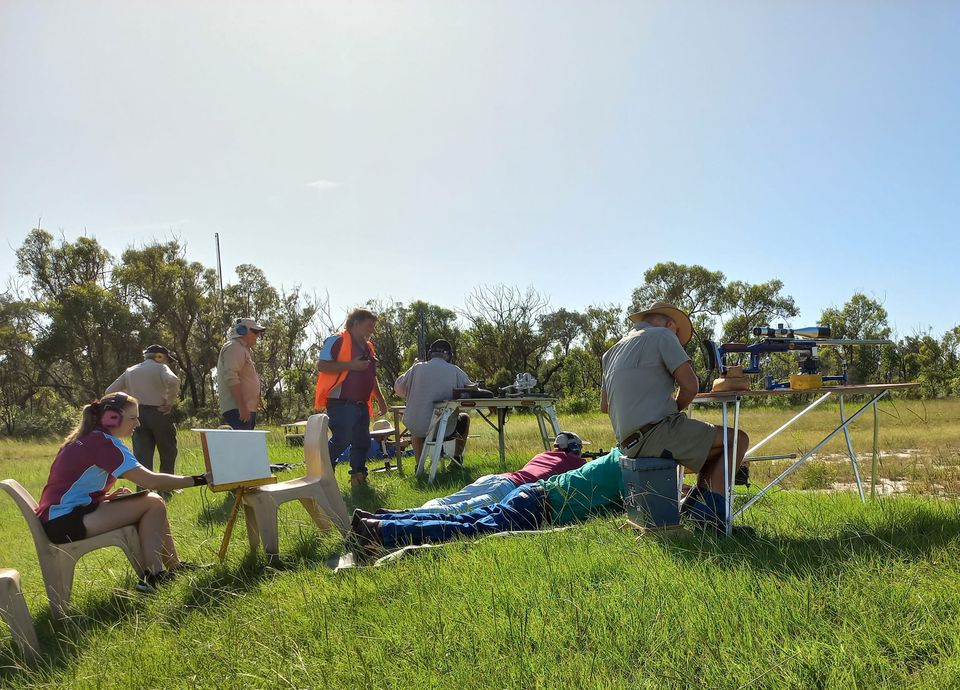 Bundaberg Burnett OPM (27-28 May)
BBRC 2023 PRIZE MEETING – TWO DAY SHOOT $45.00 PER DAY
WIN MONEY, PRIZES, & BADGES FOR ALL GRADES
Target Rifle A-B-C, F Standard A-B, F Open, FTR, SH Standard, SH Open, Under 25, Tyro.
 8 HEXTA ELECTRONIC TARGETS WILL BE AVAILABLE FOR COMPETITORS.
Saturday 27th May 2023: Starting @ 9.30am. 500,500 Yards – 600,600 Yards (10 shot rounds)
Sunday 28th May 2023: Starting @ 8.00am. 800,900 Yards (15 shot rounds)
Range prize money. Day One Agg / Day Two Agg & Grand Aggregate Money, Prizes & Badges
BADGES:
Target Rifle- A Grade x 2, B Grade x 2, C Grade x 1.
F Standard A Grade x 3, F Standard B Grade x 3.
F Open x 3, FTR x 3, SHO x 1, SHS x 1.
Camping:
Powered caravan sites are available at $10.00 per night. Camping at $2.00 per adult only per night. Toilets & Hot Water showers on site. (Limited powered connections are available for vans)
Catering:
BBQ Friday night, Spit Roast – Saturday night with all the trimmings.
Fresh daily made Salad Rolls, Pies & Apple Turnovers available for lunch on both days.
 Hot Breakfast will be available on Saturday & Sunday mornings.
Tea, Coffee & Assorted Biscuits available all days for a gold coin donation.
Wet Canteen will be operational from Friday Night to Sunday Night.
Contacts:
This competition will be conducted in accordance with NRAA Standard Shooting Rules.
The promoting body takes No Responsibility for any incident arising from defective or unsuitable ammunition or Firearms. BBRC also reserves the right to amend the shooting program as necessary. Competitors are to provide their own ammunition.
THANKS TO ALL OUR SPONSORS & VOLUNTEERS WHO MAKE THIS OPM POSSIBLE.