Festival of Shooting (NRAA)
NRAA 50th National Rifle Championships including the NRAA president's Match and the NRAA Queen's Prize!
Enter and pay by Wednesday 21 September to go into the draw for a chance to win back your entry fee.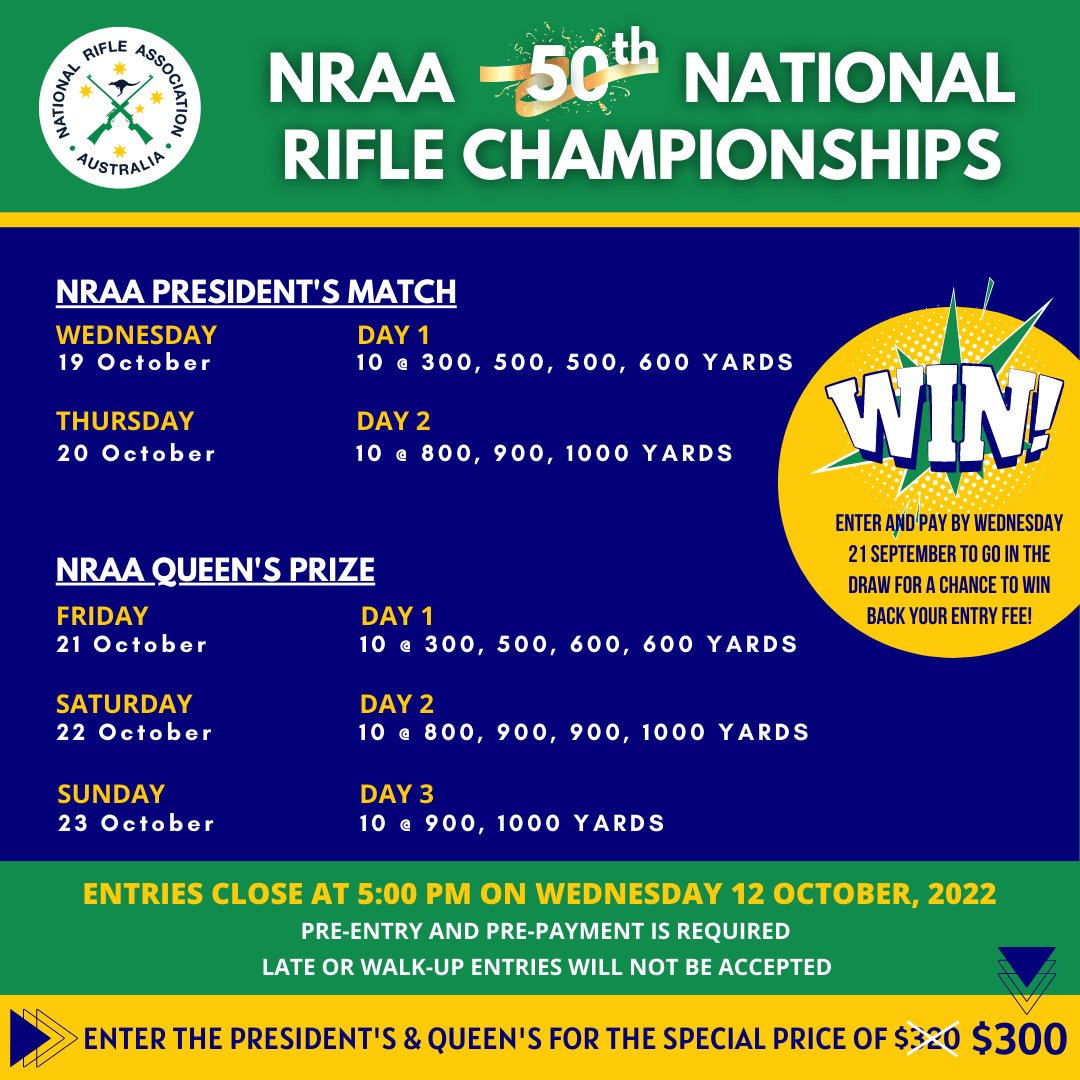 More information: :

If you are entering the President's and Queen's and paying by card, the special price of $300 will be charged.