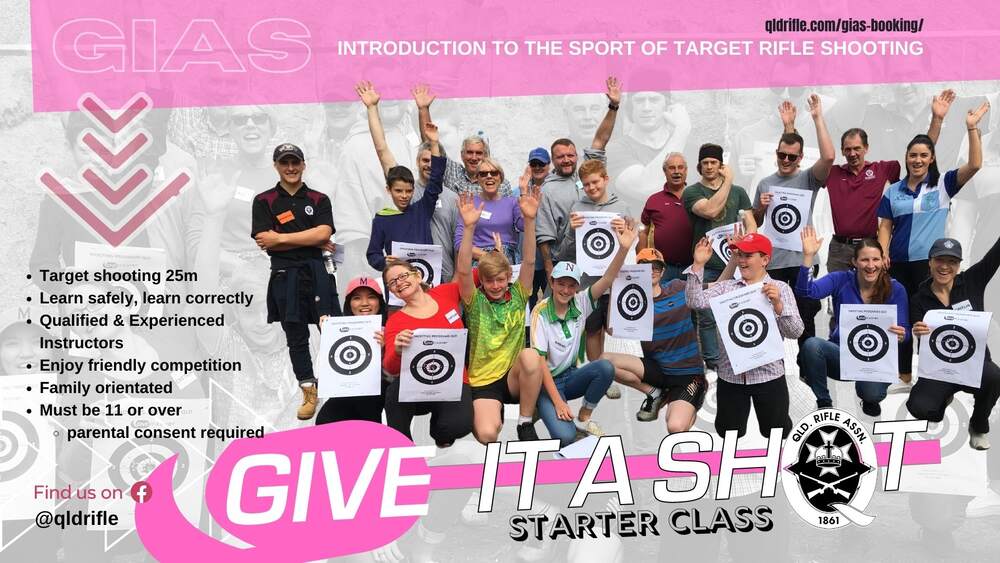 GIVEITASHOT – STARTER CLASS 25m
The GIAS Starter is part of QRA's introduction program #GIVEITASHOT. Learn the basic shooting techniques while being guided by experienced instructors. It is the perfect event for people that have never shot before!
2.5 hours
Shoot from 25 metres
50 rounds with a .22 calibre scope rifle
10 rounds with a .223 target rifle
4 different targets to shoot from
$125 pp
Minimum age: 11 years
No Firearms License required
All Give it a Shot events are shot in the prone laying down postion if you are unable to shoot from this postion please advise the QRA at the time of booking or prior to the event
For group bookings please contact the QRA office.
Please conact the QRA prior to your booking if you have any other questions.
Contact the QRA on 07 3398 4309
Looking for another shooting opportunity? Try our #GIVEITASHOT program with LongShot Classic.